---
Bowling — scuff mark remover
Posted by Ronald Hickland on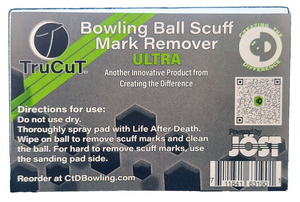 This product features a much more durable, bowling ball friendly version of melamine foam. Melamine foam is commonly called a Mr. Clean Magic Eraser. We have taken that material and paired it with our Green Wave Technology. This technology helps the product resist breaking for improved durability.  It also is improved with the all new TruCut Stable Grit sanding pad added to one side. This can be used for heavy duty cleaning.
---
Posted by Ronald Hickland on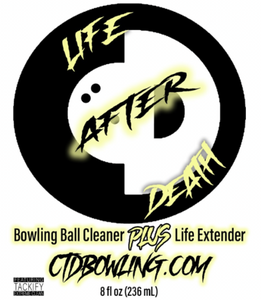 Life After Death is a new innovative way to clean and improve bowling ball performance from Creating The Difference. This product is approved by USBC for use Before and After competition.
---