---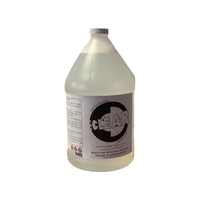 The Clear Gallon Refill
Do you get tired of your bowling ball losing performance after you've had it for a while?
Do you ever get a brand new ball and wish it would hook more?
Here is your solution!
Get your ball in The Clear Performance Accelerator from Creating the Difference and solve both of these problems.
The Clear is made to tackle all 3 causes of ball death - Decreased Tackiness, Loss of Oil Absorption and Surface Change.  This is an innovative soaking product which can increase the performance of a bowling ball (new or used) after a 1 hour treatment. 
For more details, check out the blog: https://ctdbowling.com/blogs/news/creating-the-difference-launches-innovative-way-to-improve-bowling-ball-performance